Caster Camber Plate Installation
1. Raise the vehicle and support it with jack stands. Remove front wheels.
2. Put jack under control arm and jack it up just enough to support arm. Remove nut on top of the strut. You will need to use an impact wrench or a screwdriver and wrench combo to hold the shaft. Remove washer and bushing as well.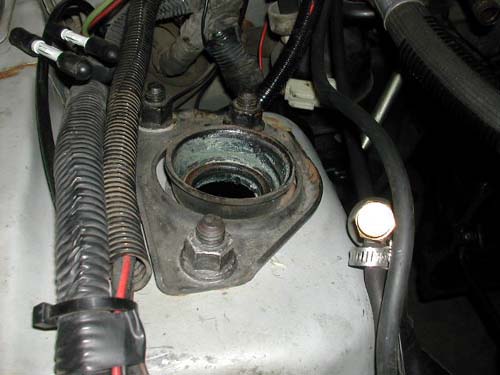 3. Remove the three bolts that hold the bushing cup and plate on the strut tower.
4. Slowly lower jack until there is clearance to remove lower strut bracket. Do not lower jack too far. The spring could fly out of it's perch and cause serious injury.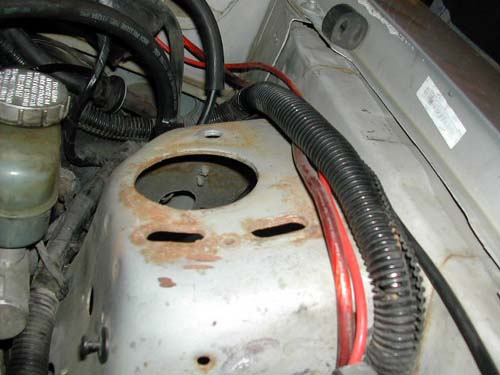 5. Slide spacer bushings over strut shaft with tapered end facing up. Install lower plate with studs from inside wheel well. Align studs with stock holes in the shock tower.
6. Install stud spacers on top of tower. Place the top plate over the studs and install nuts finger tight.
7. Raise jack while aligning strut shaft with the bearing in the upper plate until the shaft protrudes all the through the plate. Install the upper bushing and spacer. Install strut nut and tighten to at least 60ft/lbs. Tighten nuts in step 5 above at this time.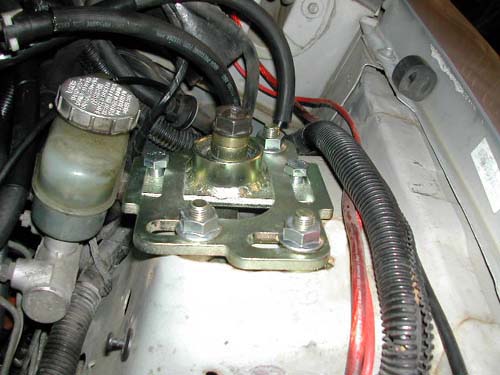 8. Lower jack and repeat process on other side. Install the wheels, lower the car and have the car aligned at a reputable alignment shop.
Best Caster Camber Settings
| | | |
| --- | --- | --- |
| 1979-1993 Mustang Specs: | Camber | Caster |
| Drag Only | -.2 | 3.0 or more |
| Normal Street Use | -.7 | 3.0 or more |
| Aggressive Street Use | -1.2 | 3.0 or more |
| Road Race/Autocross | -1.7 to 2.5 | 3.0 or more |
| | | |
If you have any questions about any of this procedure feel free to contact me HERE
© Stinger Performance Engineering 2016