MerWhat?
Why MerWhat?...because that's what everyone says when I tell them what it is.
This odd looking car is a 1987 Merkur XR4ti. They were brought over from Europe and targeted the upscale performance cruiser market. At the moment it's bone stock. I see a 3" exhaust coming soon. How can you not mod a turbocharged vehicle? I picked it up October 14th 2003. It was too cheap to pass up so I drove to Indiana and picked it up. I may end up parting it.
Stats
Engine: 2.3 Liter OHC Turbocharged
Induction: Garrett/AiResearch T3 Turbo Boosting 15psi
Power: 170hp @ 5200 rpm, 185 lbs/ft @ 3800rpm
Exhaust: 2.5" Crush Bent Pipe, Cat-Converter, Super Quiet Muffler / Coming Soon!

Transmission: T9 5-Speed
Rear End: 7.5" w/3.64:1 Limited Slip
Brakes f/r: 10.1" Vented Disc/10.0" Drum

Suspension f/r: Macpherson Strut, Coil Springs, Anti-Sway Bar/Independent, Semi-Trailing Arm, Coil Springs, Anti-Sway Bar

Curb Weight: 2920 lbs

Weight Distribution f/r: 53%/47%
Paint: Silver Paint w/ Flat Black Lower
Performance (stock)
0-60: 7.0 seconds

0-100: 19.1 seconds

Quarter Mile: 15.5 @ 90mph
Top Speed: 130 mph

Lateral G's: 0.80

Drag Coefficient: 0.32
Modifications
Engine: Rebuilt 70k miles ago, .410/.410 Comp Cam, Ported E6, High Volume Fuel Pump

Drivetrain & Sound: Stock
Waiting To Install: Zip, Zero, Zilch

Future Mods: Gillis Valve, Maybe a T5 Trans.
Pictures:

This was a rendering of my future plan for the 85 Merkur...now it's sold though so I don't know what the plan for the 87 is...




This is the 87 Merkur...Pics make it look better than it is...it had just rained so the paint looks way better than it is...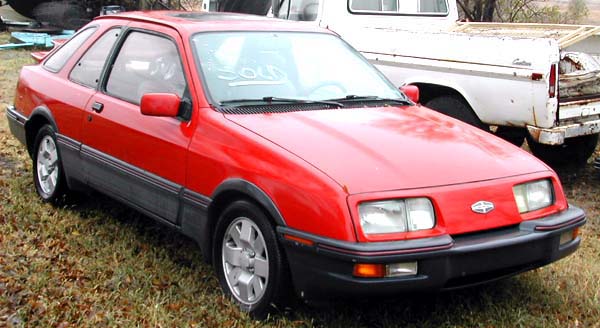 Same story different view...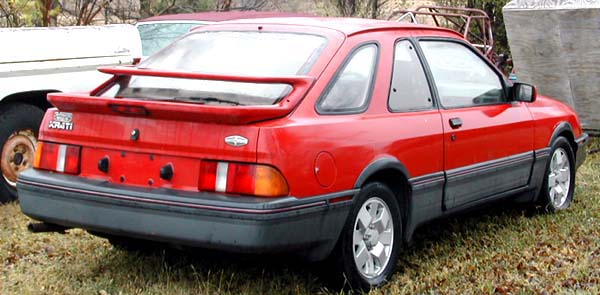 I like these 87 wheels better than the 84's above...I will buy some aftermarket wheels though.




Engine is complete minus a few nuts and bolts....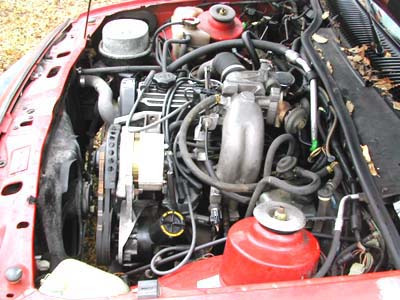 © Stinger Performance Engineering 2016