Project Restomod
What you see here is the first car I ever owned...My dad bought it for me when I was about 11. It has had many reincarnations in my head over the years. The project continues to grow as time goes on; what started out as a regular restoration has turned into a complete G-Machine--Something that will hug the corners as well as fly down the drag strip. My latest idea is to get it looking good on the outside and get it drivable and then start on the hardcore stuff. I may very well end up putting twin Garrett/AiResearch T3's on the 351C and bolt it up to a Borg-Warner T5 before it's all said and done. This car is on hold until I find the time to partake in such a huge project.
Stats
Engine: 351 Cleveland 2V
Power: 280hp at 6500rpm/330 lb-ft Torque at 4500rpm
Transmission: C6 Automatic
Rear End: 9" w/3.89:1 gears
Paint: Primer
Performance
Quarter Mile: 14.2 at 103 mph (Estimate)
Top Speed: 130 mph (Gear Limited)

Future Mods

New Paint: Competition Yellow with Black Racing Stripes, Window Tint, Tremec Five Speed Manual Transmission, Aluminum Intake, Headers, Demon 750 Carb, Dual 2.5" Flowmaster Exhaust w/X-pipe, Fog Lights, Front Air Dam, Shelby A-Arm Drop, Progressive Rate Front Springs - Lower 2", 5-Leaf Rear Springs - Lower 1.5", Granada Disc Brakes, KYB Shocks, Home Fabricated Shock Tower Brace & Sub-Frame Connectors, Front & Rear Anti-Sway Bars, Polygraphite Bushings, 17x8 Front & 17x9.5 Rear Wheels
First five pictures are as it sits right now. The last two are pictures I drew up with Photoshop 6.0 to show my plans for it in the future.

Exterior As It Sits 351 Cleveland Interior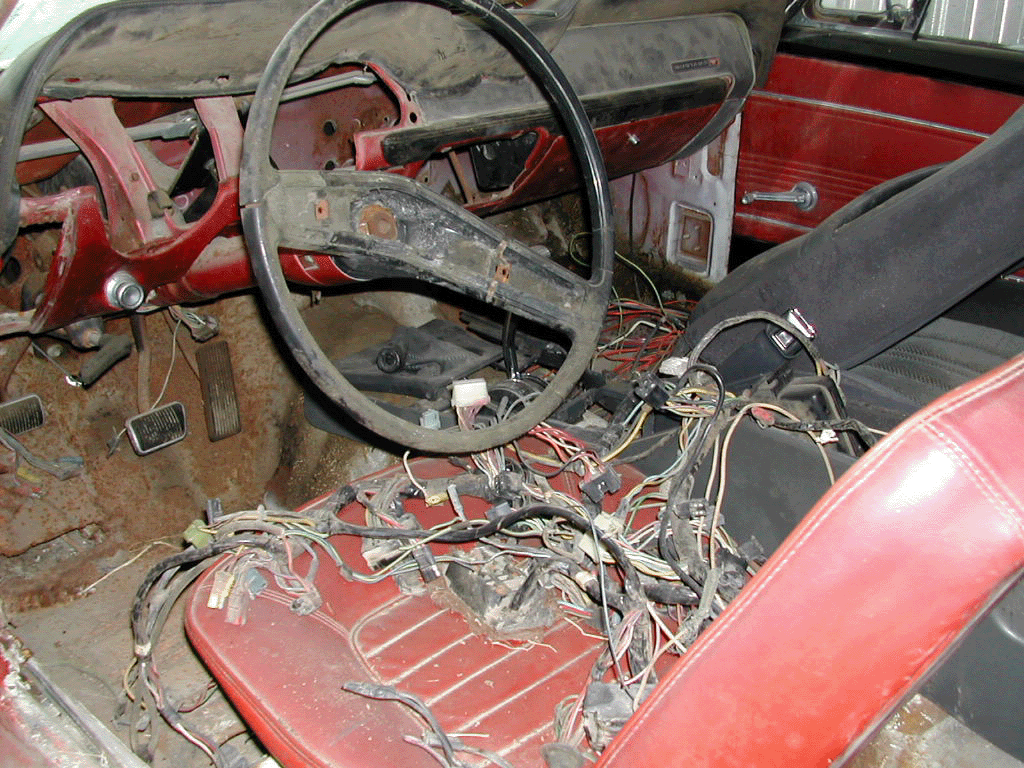 Not Pretty Future Plans




© Gustafson 2002